Free Resources To Help Navigate Your
Business Through These Difficult Times
I founded RHTS on a principal of wanting to help others. In this unprecedented time of upheaval, RHTS adopted the slogan of "No Business Left Behind".
To assist fellow business owners and executives, whether clients or not, I've put together the most relevant information to help navigate this event from a business perspective.
You'll find resources on working remotely, avoiding COVID-19 based scams, planning financially, helping employees cope and leading with excellence during a crisis.
I'll continue to update the resources found on this page as there are new developments and programs available.
Dedicated to your success,
Russell Hopkinson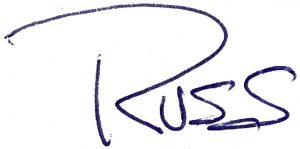 I know your world is probably on fire right now and you're likely overwhelmed with everything going on.
So if you need help getting your staff to work remote or if you have an IT emergency, RHTS has techs available to assist.
We are NOT looking to hard sell you anything – I'm happy to simply help you come up with a plan - no agenda other than to help.
Our team is up and running remote, and we have the ability to throw you a lifeline if you are in need of one.
Let me know how I can be of service!
Click below to schedule a quick
15-minute phone call with Russ.